Moulin Roty is a French toy company that has been around since 1885. It has become one of the most popular toy brands in France, and is now available worldwide.
Moulin Roty is a toy company that makes a variety of toys. They have a wide range of products for all ages and genders, including board games, puzzles, arts and crafts kits, and more.
Introduce yourself to Moulin Roty, a wonderful realm where rag dolls, shadow puppets, and soft toys encourage creativity and storytelling.
A doll to look after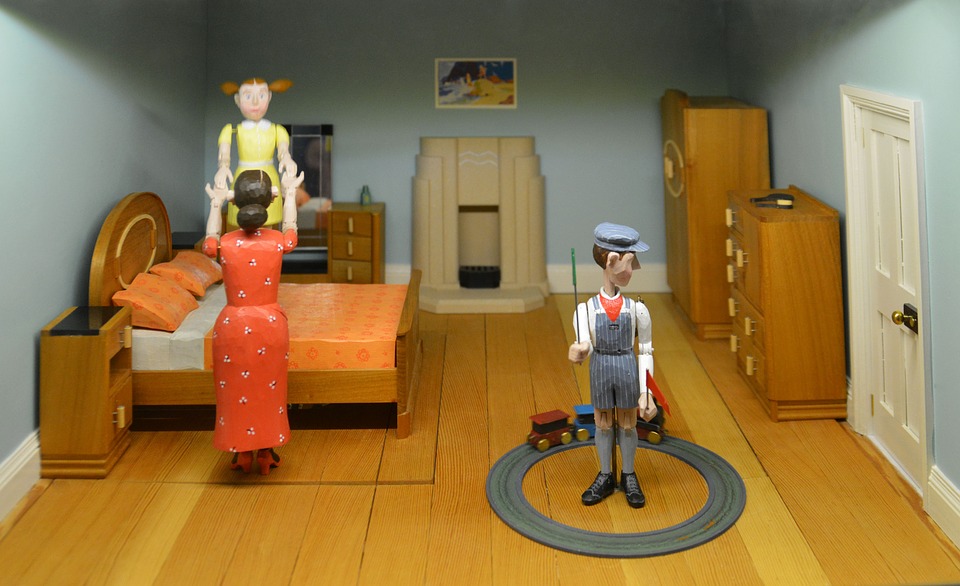 I have to confess that as an Early Childhood educator, I didn't fully see the importance of doll play. I placed them in the home corner and instructed the youngsters to carry them about, feeding and clothing them. However, I couldn't understand the purpose. They didn't take any action.
And something about their stiff, synthetic bodies made it difficult to adore them. I didn't see how they could be of any assistance. They weren't huggable at all.
However, after having my own children, I've seen firsthand how much they're utilized and adored. The doll accompanies us everywhere, from the breakfast table to car rides, from the Strolley to bedtime stories.
Children may experiment with the concept of caring for something: how to pay attention and consider the needs of others. It's also a manifestation of their desire to be looked for. It's reassuring to know that someone is watching out for you.
Puzzles
Moulin Roty puzzles are a great way to spend a lazy day with your family. Take a look at our guide to selecting the appropriate puzzle for your child's age and aptitude if you're not sure which one is suitable for them.
Roots in the countryside
In the 1970s, a commune of creative, counter-culture parents in rural France established the French toymaking cooperative Moulin Roty. While the brand has grown to become a household name, Moulin Roty's toys retain an appealing sense of innocence and simplicity.
Soft toys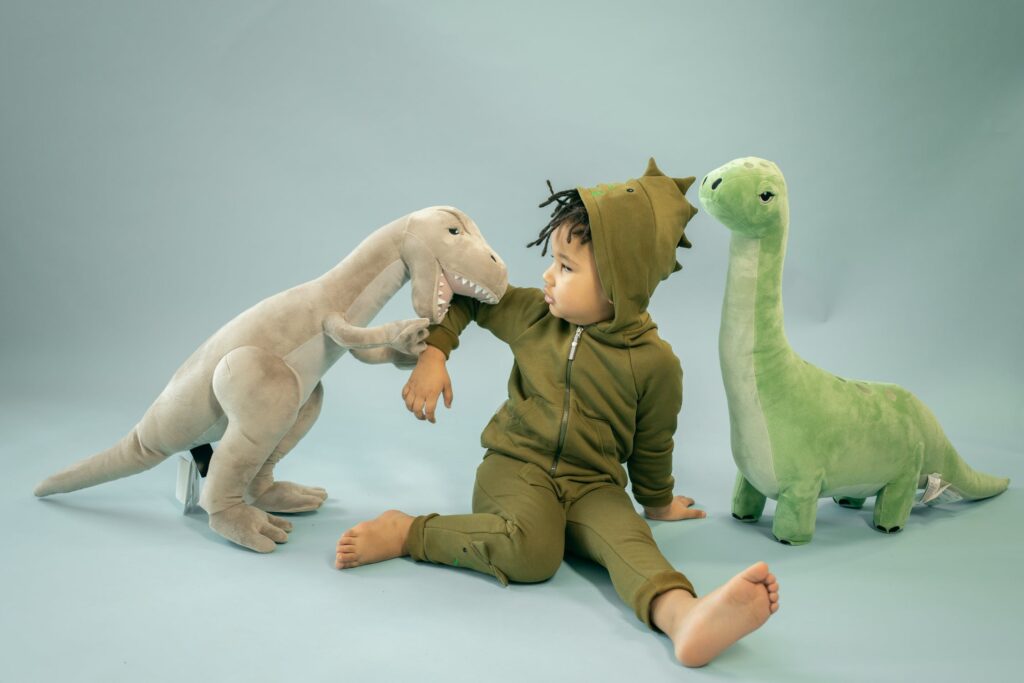 Do you have a kid that like soft toys?
They're a traditional present for a new baby, yet they frequently languish in the corner for years, unwanted and unseen.
But then something extraordinary occurs. They've been rediscovered, and it's as if they've always been there, like an old friend.
Your kid is two or three (or eight!) years old now. Now the soft toy has evolved into a friend, someone to invite to tea parties and go on adventures with.
The cuddly toy's timeless charm is something we can all connect to. A first soft toy is a companion for your kid to look after and care for (as we saw with dolls, above). In unfamiliar or stressful circumstances, it offers something soft and reassuring to grab onto.
Uncomfortable emotions may be transferred onto a soft toy, allowing a kid to believe the object is frightened when he or she is afraid. It's no wonder, therefore, that soft toys are so essential to kids, and that many of us retain our favorite childhood soft toys long into adulthood
Inspiring creativity
A variety of rag dolls and hand puppets are available from Moulin Roty. Some dolls and puppets are based on well-known fairytales, such as Little Red Riding Hood. Other characters, such as Gaspard the fox and Walter the dog, have distinct personalities. These toys provide youngsters with the resources they need to construct their own stories and adventures, as well as to play out the fairytales they've been reading at home. They become lifetime companions for youngsters as they experience adventures together and are soft and loveable with exquisite craftsmanship.
Stickers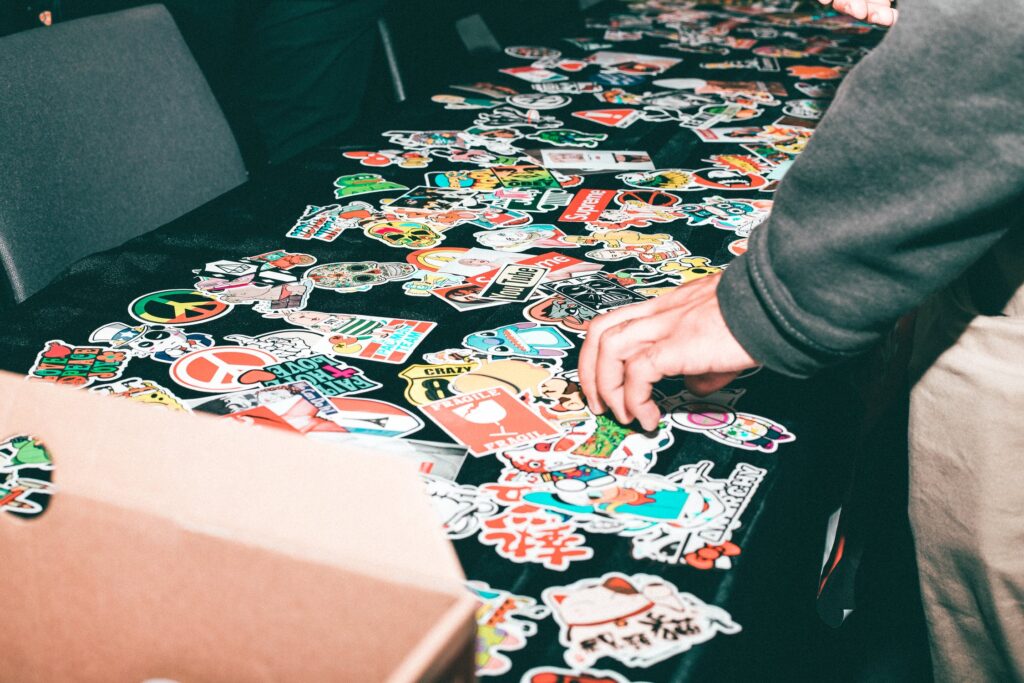 For a long time, I avoided stocking single-use toys like stickers and transfers. They are, in many respects, the polar opposite of the 100 Toys method, which emphasizes open-ended toys with years of play and potential.
Stickers, transfers, and coloring books, on the other hand, have their place. They promote the sort of fine motor development that is difficult to duplicate in any other manner, in addition to being excellent, inexpensive fun. It takes a lot of work to develop a strong pencil grip, but it doesn't have to come from sitting at a desk copying out rows of letters. Peeling stickers and rubbing down transfers gives your fingers a terrific exercise.
Theatre and shadow puppets
Winter solstice has traditionally been a time to rejoice in the light. Long, dark evenings bring shadows, but they also offer beauty, and there are many chances for youngsters to learn more about how light works. If you ask a kid how the eye sees, they will tell you that light enters the eye and is focused on the object. We know that light originates from a source, reflects off things, and enters our eyes as adults, but understanding all of light's characteristics took us many years.
Your kid must understand that a shadow is the absence of light, that white light may be refracted to produce a rainbow of colors, that colored light can be combined, and that the majority of light is reflected. There are so many ideas to consider!
Begin with a basic torch, such as the HABA flashlight, and see where your research takes you. Build a shadow theatre (they're simple to make).
We use the Moulin Roty fabric theatre (shown above) with the Tender Leaf Woodland Stores at home, but it may also be hung between two seats or in a doorway. The audience is in front of the theatre, with the light source and puppets behind it.
Moulin Roty is a popular toy brand that has been around since the early 1900s. The moulin roty backpack is a great gift for any child who loves to play with toys!